Rada adopted the Law on Amnesty in 2016 with "amendments" Poroshenko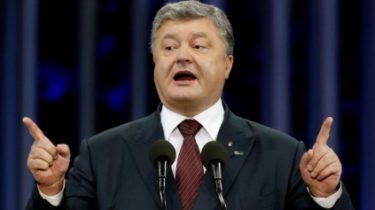 Rada adopted the Law on Amnesty in 2016 with "amendments" Poroshenko
© Reuters
The previous version vetoed by the President in August.
Thursday, December 22, the Verkhovna Rada adopted the Law "On Amnesty in 2016,"which took into account the proposals of the President of Ukraine Petro Poroshenko.
Currently, the document is awaiting signature of the head of state, reported on the website lie.
For the vote of 226 deputies voted 82 MPs.
See also: the Deputies adopted the law on improving the investment climate in Ukraine
Thus, the Law provides an exemption for crimes which are not heavy or especially heavy or committed by negligence, in particular, for minors, pregnant women, war veterans and combatants, parents of minors, the disabled, liquidators of the Chernobyl accident and pensioners at the time of entry of this Law into force.
The act applies to those "who defended the independence, sovereignty and territorial integrity of Ukraine, took part in anti-terrorist operations, ensuring its implementation, being directly in the areas of the antiterrorist operation in the period of its implementation, received the status of combatants", — stated in the new Law.
As for "amendments" of the President, zakonodateli listened to the proposal not to extend Amnesty to persons convicted for corruption crimes. In addition, Poroshenko raised the issue of the initiation of the Amnesty in court by the Prosecutor.
We will remind, in August, President Poroshenko has vetoed the Law "On Amnesty in 2016". Suggestions for improving the text of the Law was not published immediately.
Petro Poroshenko signed the law on Amnesty in 2016
TSN. 16:45
17 Aug, 17:02
Add to favourites
The Parliament adopted it in early July. What changes suggested Poroshenko – is not known. Under the bill, can declare Amnesty this year planned primarily for the combatants who defended the sovereignty of Ukraine, an elderly, terminally ill, women, children and men who have minor children or children with disabilities.
Comments
comments