The increase in Balkonom tariffs "Ukrzaliznytsya" will hit the economy of Ukraine – head Committee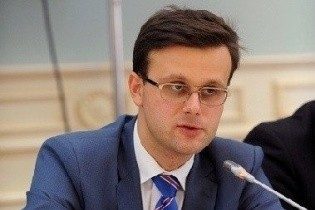 The increase in Balkonom tariffs "Ukrzaliznytsya" will hit the economy of Ukraine – head Committee
Victor Galasyuk
The increase in tariffs for freight transportation are completely unfounded, says MP.
Ukrzaliznytsia plans to increase tariffs on freight and passenger transportation, but some experts warn of the danger of such a step for Ukraine's economy.
The Chairman of the Verkhovna Rada Committee on industrial policy and entrepreneurship Viktor Galasyuk believes that the increase in railway fares will hit every consumer and many entrepreneurs in Ukraine.
"The increase in tariffs for freight transportation are completely unfounded. Today we need to support the domestic industry and not to resort to such draconian methods. It will impact not only on jobs but also on investment, traffic volumes and export", – said Victor Galasyuk.
"In addition, this increase will hit every consumer in Ukraine: each product is a component of the price associated with the cost of transportation. Accordingly, this step will serve as an additional factor for the unwinding of the inflation spiral. This process is potentially "impact" on jobs and the profitability of enterprises," – said the MP.
Director of the consulting company William invest expert Victor the Bear in the air of radio "Voice of Capital" compared the situation in the "Ukrzaliznytsia" with the situation in the Kiev metro.
"The railroad a lot of ways to not raising tariffs, to carry out reforms. In the structure there are so many threads hidden income, which are actually sources of enrichment of the local administrators of corrupt officials", – said the Bear.
"Every station is the source of shadow revenues from the operation of the sites, bus stations, Parking lots, razmesheniya, vending and commercial equipment. No hryvnia of these revenues from the economic traffic is not redirected to the budget", – he added.
"In fact, if the revenues from rail transport account for 50% of the railway budget, everything else is non-core advertising revenues and trade," explained Bear.
A significant number of Ukrainian industrial companies suffer losses, and some may lose the European and world markets due to the fact that their product becomes uncompetitive. "Uz" is a monopolist in the field of rail transport, so the producers are left with few alternatives.
Comments
comments