The defense Ministry commented on the information about the three prisoners on the arc Svetlodarsk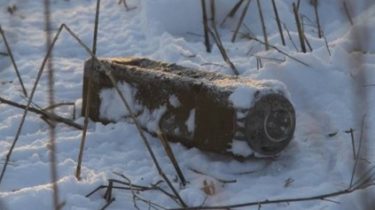 The defense Ministry commented on the information about the three prisoners on the arc Svetlodarsk
© Facebook/the press-center of staff ATO
The defense Ministry confirmed the capture of one soldier. His fate is still unknown.
The Ministry of defense of Ukraine has not confirmed the information about the three captured on Svetlodarskoye the arc of the Ukrainian military.
This was at the briefing said the speaker of the defense Department on issues of anti-terrorist operation Andrey Lysenko, transfers UNIAN.
Read also: In Kiev and in Kharkov said goodbye to victims on the arc Svetlodarsk fighters
"December 18, during the active phase of military operations in Svetlodarsk arc one of our soldiers was wounded and captured. More soldiers who were taken prisoner, we have, at least according to the information which is transmitted by commanders, which kept the defense on the frontline," – said Lysenko.
According to him, the evidence is dead or alive Ukrainian prisoner, yet. "Such data yet, we should set its fate", – said the representative of the Ministry of defense.
He also reported that from 18 to 23 December, during the fighting on the arc Svetlodarsk killed 8 soldiers.
Earlier media with reference to the volunteers reported that the militants had sent out photos and videos of three people, allegedly captured on Svetlodarsk arc and killed in the occupied territory of Donbass.
As reported, on December 18 militants unleashed a fierce battle with the military forces of the antiterrorist operation in the area of Svetlodarsk arc, in the Donetsk region. On this day killed at least five Ukrainian military, another six were injured, ten people were wounded or injured, one was taken prisoner. The journalist Yury Butusov reported seven dead. According to intelligence reports, the enemy's losses amounted to at least 25 people were killed and 30 wounded.
Comments
comments