Natspolitsiya showed how the militants parasecoli home and auto in Svetlodarsk and Torect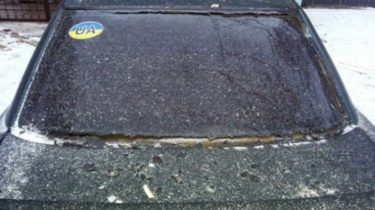 Natspolitsiya showed how the militants parasecoli home and auto in Svetlodarsk and Torect
ATO
Today, 14:52
1 of 12

In Svetlodarsk militants used a projectile, shrapnel damaged houses and cars
© National police of Ukraine

1 of 12

In Svetlodarsk militants used a projectile, shrapnel damaged houses and cars
© National police of Ukraine

1 of 12

In Svetlodarsk militants used a projectile, shrapnel damaged houses and cars
© National police of Ukraine

1 of 12

In Svetlodarsk militants used a projectile, shrapnel damaged houses and cars
© National police of Ukraine

1 of 12

In Svetlodarsk militants used a projectile, shrapnel damaged houses and cars
© National police of Ukraine

1 of 12

In Turecka attacks tore out the fences and walls of houses
© National police of Ukraine

1 of 12

In Turecka attacks tore out the fences and walls of houses
© National police of Ukraine

1 of 12

In Turecka attacks tore out the fences and walls of houses
© National police of Ukraine

1 of 12

In Turecka attacks tore out the fences and walls of houses
© National police of Ukraine

1 of 12

In Turecka attacks tore out the fences and walls of houses
© National police of Ukraine

1 of 12

In Turecka attacks tore out the fences and walls of houses
© National police of Ukraine

1 of 12

In Turecka attacks tore out the fences and walls of houses
© National police of Ukraine
In Svetlodarsk militants used a projectile, shrapnel damaged houses and cars
© National police of Ukraine

In Svetlodarsk militants used a projectile, shrapnel damaged houses and cars
© National police of Ukraine

In Svetlodarsk militants used a projectile, shrapnel damaged houses and cars
© National police of Ukraine

In Svetlodarsk militants used a projectile, shrapnel damaged houses and cars
© National police of Ukraine

In Svetlodarsk militants used a projectile, shrapnel damaged houses and cars
© National police of Ukraine

In Turecka attacks tore out the fences and walls of houses
© National police of Ukraine

In Turecka attacks tore out the fences and walls of houses
© National police of Ukraine

In Turecka attacks tore out the fences and walls of houses
© National police of Ukraine

In Turecka attacks tore out the fences and walls of houses
© National police of Ukraine

In Turecka attacks tore out the fences and walls of houses
© National police of Ukraine

In Turecka attacks tore out the fences and walls of houses
© National police of Ukraine

In Turecka attacks tore out the fences and walls of houses
© National police of Ukraine
Shelling and explosions of the shells recorded about ten or eleven in the evening on December 23.
On Friday evening, December 23, several hours before the establishment of the regime of silence militants fired at the front Torack and Svetlodarsk.
In Turecka attacks recorded at 21:50, whereas in Svetlodarsk at 22:50. This is reported on the website of the National police.
See also: On the verge of "LNR" and "DNR": how Ukrainian soldiers of the sixth day take a hit on the arc Svetlodarsk
In the frontal Torect fighters damaged two houses down the street Koshevogo, bullets broke Windows, parasecoli the roofs of buildings and fences. From civilians has not suffered, now they help to repair the destroyed parts of houses.
At the same time in svetlodarsk the invaders let the shells for high-rise residential house. The pieces of it damaged the official car of the police.
The actions of the militants in both cities qualified as a terrorist act.
Recall from the beginning of the cease-fire from 00.00 on Saturday, December 24, the militants have made five attacks of positions of forces of ATO in the Donbas.
Comments
comments