Poroshenko approved the state Budget-2017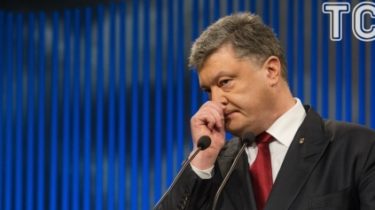 Poroshenko approved the state Budget-2017
Petro Poroshenko© Getty Images
The head of state signed the law.
The President of Ukraine Petro Poroshenko has signed the law "On the State budget in 2017".
About it reports a press-service of the head of state.
Poroshenko stressed that this year, unlike previous ones, the document was submitted by the government to the Parliament in a timely manner. He recalled that spending on the defence sector were discussed at the meeting of the NSDC. They amount to 5.2% of GDP and is concentrated on the financing of the APU, and directed not only to commit the cash, medical, clothing and food provision, but also on funding the state defense order.
See also: Dry figures, which fundamentally affect the wallet of every Ukrainian. The nuances of the state budget-2017
"For the first time new models of weapons that have been developed over the past two and a half years, will move from the test process to direct the production of weapons, which significantly increases combat capabilities of our Armed Forces," – said the President, adding that other law enforcement agencies will also receive sufficient funding.
Raising the minimum wage to 3200 UAH, the press service of the head of state called a "revolutionary step".
"It is very important that the rising wages of teachers, doctors, primarily skilled workers. And we finally have the opportunity to a person who works in the first place had the appropriate material security," said Poroshenko.
He added that the adopted budget 2017 is "social reform" that protects the Ukrainian manufacturer, the Ukrainian worker, greatly improve the investment climate in the state. The document also includes appropriations for road construction.
He noted that the reform of decentralization in the country for the third year in a row led to a substantial increase in local budgets and capacities of local budgets. The head of state noted that the development budgets of local communities has increased by 5-6 times.
The President also signed the Laws "About the increasing costs of wages to employees of the state mining enterprises", "On amendments to certain legislative acts of Ukraine" on increasing the minimum wage to 3200 hryvnia, "On amendments to the Budget code".
We will remind, on 21 December, about five o'clock in the morning, 274 MPs adopted the law on the state budget of Ukraine for 2017. The budget was supported by the faction "Block of Petro Poroshenko", "popular front", the Radical party of Oleh Liashko, "Renaissance" and "the will of the people". Against the budget made by the faction "Batkivshchyna", "Opposition bloc" and most of the "Samopomich".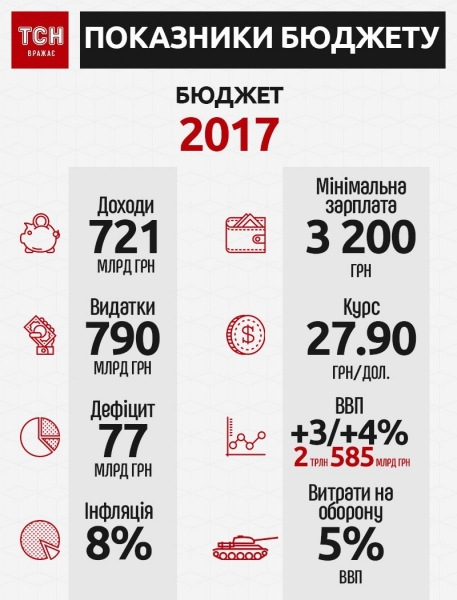 Reuters
Comments
comments