Groisman has promised to increase pensions due to pension reform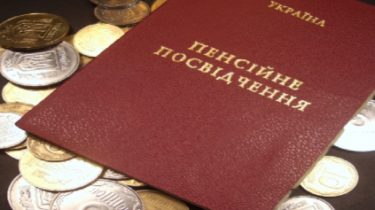 Groisman has promised to increase pensions due to pension reform
© chernobyl-spas.info
The government is considering several models of reform.
The reform of the pension system will increase pension. this assured the Prime Minister of Ukraine Volodymyr Groisman.
The changes, according to him, will lead to the building of a just system of pension provision.
"Reforming the pension system will be accompanied by increases (pensions – ed.)", – said Groisman, writes UNIAN.
The Prime Minister also urged the representatives of various political forces to unite around the construction of a model of pension reform.
Earlier, the Prime Minister stressed that Ukraine needs pension reform, since 80 per cent of pensioners living on the minimum pension, but at the same time, the Pension Fund deficit exceeds 150 billion. In addition, the view of the model of pension reform is necessary one of the programs of the IMF.
The government is considering several such models and not all of them will lead to an increase in the retirement age. According to calculations Minsotspolitiki, in Ukraine till 2025, only 8% of men and 10% of women will receive old-age pension, at time of retirement will be differentiated, and each future pensioner will choose a retirement age depending on the amount of paid contributions to the Pension Fund.
We will remind, this year the January pension began to pay Ukrainian pensioners in December.
The government changed the schedule of payment of pensions through Bank holiday weekend
TSN. Wounds
Today, 08:20
Add to favourites
People who are on their normal schedule was to calculate the pension from 4 to 15 January, will now receive payments earlier – from 27 to 29 December 2016. If someone does not have time to withdraw money at the post office until the new year, you will be able to make 5 and 6 January or 9 January – after the Christmas weekend. For retirees who normally receive pensions from 16 to 25 numbers, nothing will change. They money will come after 16-Jan. The size of pensions is also not affected.
Comments
comments