Holiday retirement: elderly Ukrainians will pay the money before January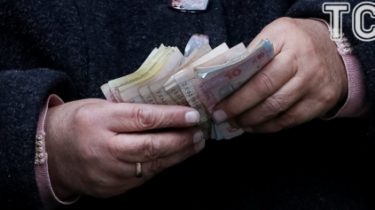 Holiday retirement: elderly Ukrainians will pay the money before January
© Reuters
Someone will be able to get the money in December.
Upfront will be given pensions to Ukrainians in January. To the holiday weekend there will be no delays, the government changed the payment schedule, says the story TSN.19:30.
People who on a normal schedule would be to calculate the pension from 4 to 15 January, will now receive payments earlier – from 27 to 29 December 2016. If someone does not have time to withdraw money at the post office until the new year, you will be able to do 5 and 6 January or 9 January – after the Christmas weekend.
For retirees who normally receive pensions from 16 to 25 numbers, nothing will change. They money will come in after January 16.
On the pension changes will not affect. "The size of pensions in December that in January does not change. Because the cost of living for disabled people 1 January 2017, the same as on December 1, 2016 – 1247 UAH", – said the Deputy head of the PFCs Kiev Svetlana Glushchenko. According to the plan, appropriate changes will happen in the middle of next year.
Comments
comments