Mysterious search paralyzed one of the office centers at the hem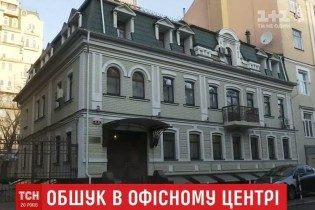 Mysterious search paralyzed one of the office centers at the hem
The work of the investigators was initially similar to the seizure of the building.
Attorneys and business consultants are again complaining about the searches prosecutors, which occur without any explanation. At dawn in one of office centres of hem came representatives of the Kiev Prosecutor's office, says the story TSN.19:30.
At the beginning of the working day none of the employees could not get into the room. People just heard something inside break, but the explanation for what was happening, did not receive any. "All of a sudden. It was 7:00 o'clock in the morning. Ran men in camouflage with weapons, said on the floor. Then demanded that I was understood. I said I didn't have anything to do with it," – said the worker of the office center Elena Thick.
Caused on a place of events the police explained the situation: in with official search at the decision of the court runs the Kiev Prosecutor's office. I was looking for and found, after a formal request by TSN, the Prosecutor did not answer. Office workers only in the evening could come to work.
Earlier in December, the Department in the economy of the GPU along with Nicoletia and the SBU conducted searches in the case of assignment 3.2 billion UAH of credit resources of "Ukrgasbank". They were held at 9 locations, where he found primary documentation that confirms the crime, and 2 firearms with silencers, ammunition and magazines to him.
Comments
comments