Consumer goods, the Ukrainians prefer to buy online services ads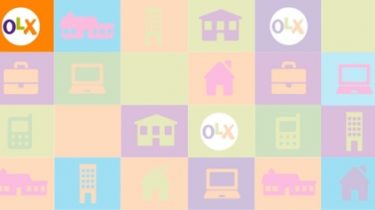 Consumer goods, the Ukrainians prefer to buy online services ads
Ukrainians are increasingly using the Internet to make purchases. Over half of the citizens go online.
Every fifth of them is more than three million people — is engaged in online shopping. While shopping at the moment, the Ukrainians are increasingly associated with services of ads, in particular with major service OLX. This is evidenced by the results of the October study online trade of Ukraine, conducted by GfK*.
More than half of online shoppers in Ukraine have made from five to twenty purchases in the past year, and 14% even more than twenty. While four out of five online users have made purchases on OLX. Thus, the service previously gained popularity under the brand Slando became one of the symbols of electronic Commerce in Ukraine.OLX one of the top three resources that respondents referred to when asked about online shopping, 48.5% of uanet users associated with OLX online shopping. OLX first mention online buyers of goods for children and cars.
According to GfK, OLX retained its leading position among the resources of the ads and Internet auctions. Know about it 94% of Ukrainians who make purchases online. Use of OLX up to 80% – that's the number of users noted that over the past 12 months they were using OLX for shopping. It is noteworthy that most of the online shopping people are doing with higher education or scientific degree, often a family with children. The majority — up to 45 years. Income can be conditionally attributed to the middle class.

OLX retains the first position not only in the associative, but in real purchases. Most often Ukrainians buy online home appliances and electronics, clothes, cosmetics and perfumes, shoes and children's products and gifts. The most necessary consumer goods most Internet users, according to research by GfK, buy on OLX. Thus, 44% of online shoppers in Ukraine choose the clothes on OLX. Regarding products for children this figure is even higher – 46%. In the category of "Shoes" platform ad also leads in terms of frequency of shopping — on OLX chooses her over a third of users. In addition, the service OLX is chosen primarily for purchases of furniture, goods for home and garden, Pets, sports goods (equipment, apparel and footwear), building materials, automotive products, household chemicals and goods for pregnant women and newborns.
Along with popular online stores OLX is in the TOP 3 resources, where the Ukrainians are buying home appliances and electronics, accessories and gifts, books and even food.
The GfK study also confirms the trend of growth in mobile use in the process of online shopping. While 51% of buyers use to purchase a specially installed mobile apps. OLX mobile app is the leader among domestic areas and only slightly inferior to Chinese giant e-Commerce AliExpress. 42% of mobile app users make purchases through the app OLX. Often with the help of mobile applications Ukrainians are buying: accessories and gifts (30%), home appliances and electronics (28%), clothing (28%), shoes (16%), cosmetics and perfumes (16%).
*The study was conducted in October of 2016 among the population of Ukraine aged 16 years. There were 1437 interview.
Help
OLX is the advertising service №1 in Ukraine. Ukrainian base platform has over 12 million ads and monthly updated with more than 3 million new proposals. The average new listing is published every second. The resource is in the top 10 most popular sites among Ukrainians according to the company Gemius (Fusion bar, Nov 2016). Every second Internet user from Ukraine visits the service at least once per month.
http://olx.ua/
Comments
comments