In "LNR" there was an attempt on one of the members of the inner circle Carpenter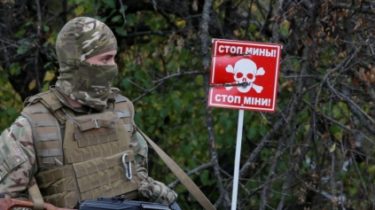 In "LNR" there was an attempt on one of the members of the inner circle Carpenter
The militants "LNB"© Reuters
The attack took place on the commander of a band "battalion "Zarya"
In "LNR" there was an attempt on one of the members of the inner circle "of the head LNR" Igor Carpenter, commander of a band "battalion "Zarya" Andrei Patrushev.
About this on his page in Facebook said the journalist Dmitry Tymchuk.
It is reported that the attack on Patrushev was committed near his home.
The incident is investigated by the so-called "General Prosecutor" together with "MIA".
"The attackers first beat V. Patrushev, and when his cries from the house ran out his partner, N. Khorseva (now holds the position of "acting Minister of the Council of Ministers LNR"), the attackers fired shots from a firearm and fled," Tymchuk wrote.
So, as a result of the attack Patrushev was admitted to the hospital in Lugansk, where he put on the head 10 stitches and left for further rehabilitation.
It is reported that among the attackers, police identified the two former fighters of the "battalion "Zarya". On the site of the attack "law enforcement" found on the fence traces of shots in the direction Patrushev and Horseboy at the level of their heads and torsos.
So, now consider the dual version of the assassination, including "the acting Minister of the Council of Ministers LNR" Gorchevo. In the hospital Patrushev issued under the name "Smith" because on the personal order of Carpentry this information hidden from the media.
We will remind, earlier it was reported that the "LC" died one of the so-called "Ministers" Sergey Litvinov from a sudden heart attack.
Comments
comments