Graham announced in 2017, the new sanctions against Putin because of cyber attacks on USA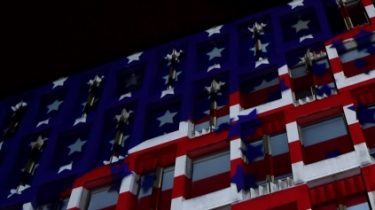 Graham announced in 2017, the new sanctions against Putin because of cyber attacks on USA
© Reuters
Next year we are going to introduce new sanctions in addition to those that already exist, in particular the sanctions imposed by Obama – the politician said.
U.S. Republican Senator Lindsey Graham said that in 2017, about Russia and in particular President Vladimir Putin, will be presented the new sanctions due to cyber attacks during the presidential campaign in the United States.
He declared it in interview Radio Freedom.
"Next year we are going to introduce new sanctions in addition to those that already exist, in particular the sanctions imposed by Obama – which would affect the energy and banking sectors, which would affect not only the FSB or GRU, but to Putin, his inner circle. I think the only possibility to force Russia to change is to Putin's economy and Putin himself has paid the price for Russia's actions a great price. We can therefore expect that in early 2017, the Congress, with the support of both parties, will try to approve new sanctions that will affect the banking and energy sectors, critical components of the Russian economy. I hope we get a positive vote, and the President, Donald trump will sign the law," said Graham.
Read also: Russian foreign Ministry called the exact number of Russians who have fallen under new U.S. sanctions
We will remind, the United States imposed new sanctions against Russia. A message appeared on the website of the Ministry of Finance of the USA on Thursday, December 29. Under the sanctions were the FSB, the GRU, the company DH Security, Autonomous nonprofit organization "Professional Association of designers of Informatics systems" and "Special technology center". In addition to sanctions, the United States expelled 35 Russian diplomats and their families.
Barack Obama ordered the intelligence community to prepare a report on Russia's intervention in the U.S. presidential election.
Previously, the CIA said that Russia is deliberately carried out attacks during the election race, to help Donald Trump win the election, not in order to undermine the credibility of the electoral process of the country. In the investigation established the identity of those who were closely associated with the Russian government and WikiLeaks leaked thousands of messages of Democrats, including mail to the Chairman of the election campaign of Hillary Clinton.
Senator John McCain made a statement in relation to Ukraine during a visit to Kiev
TSN. 19:30
Yesterday, 20:39
Add to favourites
He said that the United States will continue to remain a reliable partner of Ukraine, in particular, in the protection of the territorial integrity of our state. During a meeting with the President, both parties acted to ensure the fulfilment by Russia of the Minsk obligations, and in addition, to continue the sanctions until the full restoration of control over the Ukrainian territory, including Crimea.
Comments
comments