Register declarations can "fall" on 1 January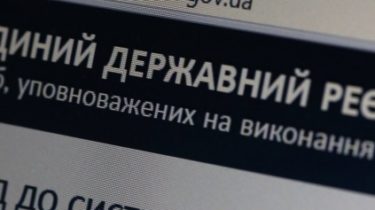 Register declarations can "fall" on 1 January
© UNIAN
The number of concurrent sessions can be increased, which will lead to failures.
The administrator of the state register of the Declaration of the State enterprise "Ukrainian special systems" has warned about possible disruptions in the registry from 1 January 2017, reports Ukrainian Pravda.
The state recalled that on 1 January 2017 in Ukraine begins the second phase of electronic Declaration: the number of subjects declaring may reach 2 million
See also: MPs, who demanded cancellation of e-Declaration, did not appear in court
"DP "USS" declares that he has no opportunity to ensure that from 1 January 2017 stable Registry operation and proper conditions for submission of e-declarations for resource failure of the Registry to perform its functions at the second stage of e-Declaration", – said in a statement.
Currently, resource capabilities allow up to 5 thousand simultaneous sessions and to store and process up to 1 million e-returns for the year.
However, the GP is expected that from 1 January the number of concurrent sessions can grow up to 70 thousand. The number of declarations in the second stage of e-Declaration (to April 1) may be 2.5 million.
In the SE "USS" noted that he had raised this issue and asked about the retrofitting and modernization, but they still have not started.
"We have to say that the available resources, equipment Registry does not allow to provide proper conditions of its work in the second stage of e-Declaration. The time allocated by the state and society on the preparation of the Register to the second stage of submission of e-declarations has already been almost exhausted, but none of the problems are not solved", – noted in the OSS.
"I hope that the active position of the society in matters of prevention and combating corruption will give impetus to resolve NAPC and the parties involved the problem of ensuring the proper functioning of the Registry, e-returns, and unconditional implementation of requirements of the legislation", – said in a statement.
We will remind, in October the website of the National Agency for prevention of corruption was unstable due to the large number of requests.
Comments
comments