Inflation in Ukraine has reached the minimum values for the last three years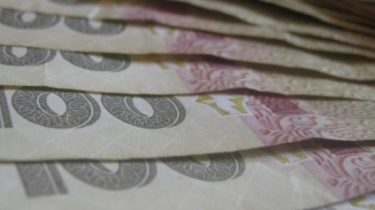 Inflation in Ukraine has reached the minimum values for the last three years
© The state fiscal service of Ukraine
The state statistics service reported inflation in 2016.
Inflation in Ukraine in 2016 dropped to 12.4%, according to the State statistics service.
Thus, in 2015 the inflation rate was 43.3% in 2014 to 24.9%, UNIAN reports.
Inflation in December 2016 compared with a November 2016 slowed to 0.9% from 1.8% recorded in the previous month. According to the data, the highest prices for hot water and heating to 88%, electricity 60%, oil – by 29.6%, milk – by 23,3%, alcoholic beverages – by 22.5%. On a yearly basis, prices reductions were registered for vegetables-by 28.6%, eggs – by 9.6%, vegetables – by 6.5 per cent.
The data are presented excluding the occupied Crimea and Sevastopol, as well as part of the zone of the antiterrorist operation.
Recall that in the budget in 2017 , consumer price inflation set at the level of 8.1%.
Comments
comments