"Velocidad". In the Network laugh at the races in Moscow at -30°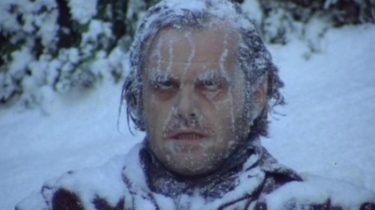 "Velocidad". In the Network laugh at the races in Moscow at -30°
© Photo from social networks
The power to organize the event, but advises not to take part in it.
In the capital of Russia, Moscow in spite of the bitter cold not going to cancel the announced parade – for such actions in local authorities came under a barrage of criticism and jokes.
Organizing the event the Department of transport. Despite proposals to cancel or postpone the event, did not. So now the Russians persuaded not to take part in the event, or "dress warmer".
"If you decide to take part, dress however you please is warmer, we do not recommend you to participate in the event, if there is no certainty that this race will be a force", – stated in the message Department.
Internet users call led the parade "Pelagiada" and joke about US in organizing the event.
Would be better if Obama crapped in the hallways than frost.
All Peskov (@Sandy_mustache) January 7, 2017
Bet Sobyanin at a bottle of Remy Martin V. S. O. P.
Weak for him to hold a parade in Moscow with -30 Sec.
Tomorrow we'll see.
— Cat Putin (@VVPutin_cat) January 7, 2017
>organizing the parade
>warn from it
— Urbanistica (@kotovasiy_) January 7, 2017
Tomorrow we will hold a Bicycle parade in minus thirty. And in June we will be meeting in the ski race. Remember this tweet.
— Old toddler (@nytdyrs) January 7, 2017
Bicycle parade in Moscow, the parade for the promotion of cryonics, as I understand
— (@William__G) 7 January 2017
Tomorrow is the parade in Moscow pic.twitter.com/O2r3r4CkzT
— Maxim Chirikov (@chirikov) January 7, 2017
Hello @sssmirnov ,you got the achievement
VELOCIDAD
To arrange for the stupid infidels parade in -30.Expect success comparable to Shahidi.
— Achievement Service (@achive_service) January 7, 2017
As previously reported, yesterday in Ukraine, too, a raging winter storm plummeted the temperature, and in the South, in some places the drifts five feet. Follow the latest information in our text online.
Comments
comments