Klitschko instructed the utilities to remove the capital from the snow tomorrow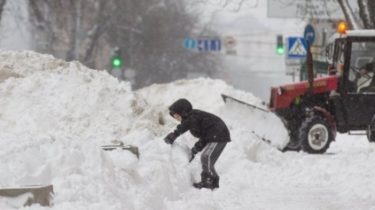 Klitschko instructed the utilities to remove the capital from the snow tomorrow
© UNIAN
The mayor held a meeting with heads of areas and communal cleaning the capital from the snow.
Kyiv mayor Vitali Klitschko ordered to remove the capital from the snow tomorrow, January 10.
This is stated in the press service of the KSCA.
"… I instruct all services to take responsibility for the work. The main task is to until Tuesday, when the start of the work week, streets, highways, sidewalks of the capital were cleared of snow," – said the mayor.
Also Klitschko said that must be removed transitions near public transportation, sidewalks. And that in a particularly intensive regime should be to clean the next night.
"On Tuesday, Kiev must return to everyday life. It is a challenge for each of you!" – said Klitschko heads of public services.
Read also: In Kiev, the snowdrifts were getting a bus and eight cars
We will remind, in Ukraine raging storm. Chrezvychainyi warn of the danger of avalanches in the West Ukraine and of heavy snowfalls in the South.
Comments
comments