Nationalized "PrivatBank" lowered the credit rating to the default level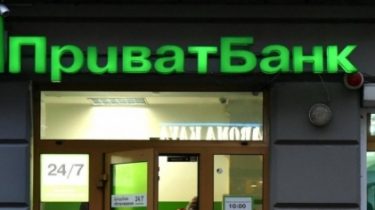 Nationalized "PrivatBank" lowered the credit rating to the default level
© UNIAN
Rating downgraded by the international Agency Standard&Poor's.
International Agency Standard&Poor's lowered the credit rating of the state "PrivatBank" from "R" (under the supervision of a regulatory body) to "SD" (selective default).
This is stated in the message S&P, reports "Interfax-Ukraine".
The reduction occurred due to the fact that the Deposit guarantee Fund of natural persons, who in December 2016 has introduced a temporary administration in the Bank, made the conversion of three issues of Eurobonds of "PrivatBank" in the capital.
"In accordance with the criteria of Agency, we consider the conversion of debt to equity as a selective default on its debt to the Bank, because we understand that the bond holders will not receive payments under this operation. We assess this situation as the election and not a General default as against other obligations "PrivatBank" has not been defaulted," explained S&P.
See also: Ministry of Finance of Ukraine PrivatBank capitalized to 107 billion UAH – Fitch
The international Agency is ready to soon review the rating of "PrivatBank" in the direction of improvement, when you get enough information about the real state of Affairs in the financial institution and assessment of its creditworthiness after the government recapitalization.
Meanwhile, Prime Minister Vladimir Groisman says that "PrivatBank" has stabilized after the nationalization.
Comments
comments