The SCCC representative explained why the militants to disrupt the breeding troops near the village of Lugansk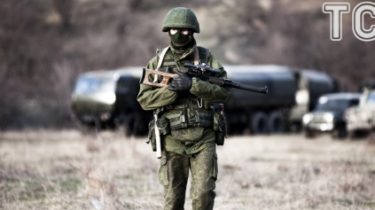 The SCCC representative explained why the militants to disrupt the breeding troops near the village of Lugansk
© Getty Images
By words the General-the major, the key issue is the control of the mountain Prince Igor.
The militants constantly disrupted the breeding of forces and means near the village of Lugansk because of the reluctance to lose the best strategic position for firing.
This was stated by the Ukrainian representative of a Joint center for control and coordination of ceasefire, major-General Borys Kremenetsky in an interview with "Ukrainian truth".
"If we look at the geography of this place, the positions of the astronomical clock located on the mountain of Prince Igor is the height from which everything can be controlled. Therefore, in the case of breeding they will have to leave these positions and go over the mountain," he explained.
According to major-General, therefore, the rebels will lose a tactical advantage in this area.
"Therefore, in my opinion, all the time, and breaks this separation," – said Kremenets.
We will remind, on 13 October, the dilution of forces in Stanitsa Luganskaya finally snapped. On the eve on the presidential level, it was determined to begin withdrawal at 10:00 am. However, the militants shelled the military and so flagrantly violated the terms of the breeding effort. On the framework agreement on the breeding of the parties, at the site where it should occur, must be maintained to silent mode during the week. But the terrorists not only at night but at 9 am, after the opening of KPVV, fired two grenades.
Comments
comments