"Ukrpochta" has partially ceased to accept utility bills in Kiev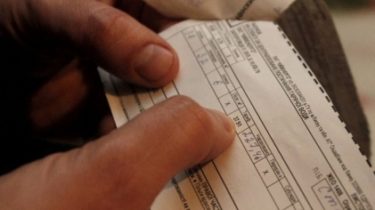 "Ukrpochta" has partially ceased to accept utility bills in Kiev
© UNIAN
The restriction applies to payments on account of MICC.
"Ukrposhta" stopped making utility payments to the accounts of the Kiev enterprise "Main information and computing centre". This is stated in the official statement of "Ukrposhta".
The statement noted that "Ukrposhta" considers cooperation with the MICC is unprofitable and wants to raise the cost of their services.
"According to the analysis from the remuneration received from the population of payments, which receives for its services Kiev city Directorate "Ukrposhta" does not provide the expenses of the Directorate for the provision of such services and is unprofitable for the company," – said in a statement.
"Ukrposhta" notes that the law prohibits them to provide unprofitable services, so in December appealed to givc a proposal to raise the tariff. However, the utility refused. Now, according to the Directorate of the postal service, seeking mutually beneficial solutions.
Postal operator apologised to customers for the inconvenience and offered to temporarily go with a payment system givc to the banks or to use e-services.
It is noted that KP givts covers only Kyiv and generates a notification for the payment of accounts for centralized wastewater hot water centralized supply of cold water and drainage and the maintenance of houses and adjoining areas.
Recall from the beginning of 2017, the Bank introduced a fee for communal – 3 hryvnia for each payment. Not they will pay only those retirees who have a pension card of the Bank.
Ukrainians cheat counters: investigation of the Pennies
Pennies
November 15, 2016, 09:00
Add to favourites
How to survive under the new tariffs, and will have to survive to break the law? The program begins Pittance utility investigation: what device is best mahlum with counters and will be able to agree that indicators of the twisted you the master of the housing Department. Journalists are sent to RAID the gas: see how the stars pay for communal. Together with the growth rates gaining momentum boardwalk Empire – craftsmen and their instruments. Our crew went to one of the capital markets. Top seller here – neodymium magnet. For the intervention in the operation of the counter in Ukraine stipulated penalties. And public utilities have learned to beat them.
Comments
comments