Kiev warn of strong gusts of wind and snow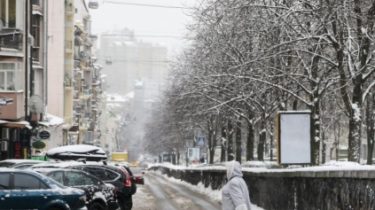 Kiev warn of strong gusts of wind and snow
© UNIAN
Kiev please tightly close all the Windows of the houses and to be careful.
In Kiev January 13, the day will be rain and 0 degrees, and at night a light snow and -5… -7 degrees. Tomorrow is expected a strong wind and black ice on the roads.
This is stated in the press service of the KSCA.
Because of the strong gusts of wind KSCA asks Kiev to firmly close all the Windows of the houses removed from the balconies and loggias items that can fall out.
If you were on the street, you should stay away from billboards, power lines and trees in case of strong wind to take shelter in the nearest room or natural shelter.
Kiev please avoid staying near large trees, especially poplars, and also not to Park near to them cars.
Drivers are urged to be careful and cautious on the roads, and pedestrians to move on the pavements with care, cross the road only at designated places and to be careful.
We will remind, Ukraine will warm and stop the powerful snow. 12 January, Ukraine will be cloudy. A little snow day in the East, Dnipropetrovsk and Zaporizhia regions moderate wet snow with rain, sometimes wet snow and ice. On country roads sleet.
Comments
comments