Lending to youth: how many families last year received apartments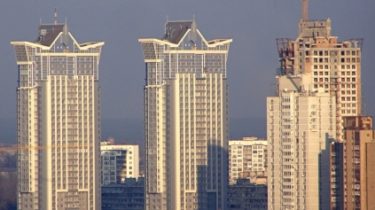 Lending to youth: how many families last year received apartments
Among the newcomers – 19 families of ATO participants.
For 2016 for the state programs of youth lending 377 young families received apartments in 40 homes throughout Ukraine.
This was announced by first Deputy Chairman of the Board of the State Fund of youth housing Sergei Room.
In particular, last year 286 newly built apartments handed over to the owners under the program of preferential crediting of youth. Among them 19 families of ATO participants. 67 apartments were presented to the participants of affordable housing programs, in which citizens are given grant aid in the form of the cost of dwellings. Another 24 families became new settlers, taking advantage of his time with the program reduce the cost of mortgages.
In Gemaldegalerie complain about the lack of substantial funding from the state budget lending programs of the youth housing loans. Additionally, funds received through local programs.
We will remind, in the budget for 2017 laid down the money just for the 51 apartments in the framework of the youth housing loans.
Comments
comments