In the morning in one of the restaurants of Kiev, the man shot himself in the head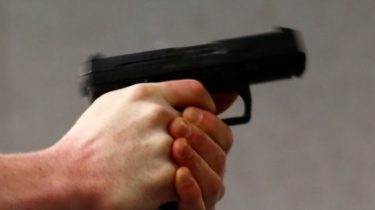 In the morning in one of the restaurants of Kiev, the man shot himself in the head
© Reuters
The victim was taken by ambulance.
Today, January 13, in one of the restaurants on the street Sich Riflemen in the centre of Kiev, a man shot himself in the head.
As the press service of the Metropolitan police, the incident occurred about 7 o'clock in the morning. Male aged 25-30 years of vacationing in the restaurant. At some point he pulled out a gun and shot himself in the head.
With a gunshot wound, the arrow was taken to the hospital by carriage of an emergency. More victims in the incident no.
On a scene works it is investigative-task force of Shevchenkovsky police Department. Militiamen establish the identity of the victim and the circumstances and causes of crime. Weapons were seized and sent for examination. Being tested, the results of which will be made appropriate procedural decision and the legal qualification of the events.
Comments
comments