Pashinsky will meet for the first time on cross-examination with a man who was shot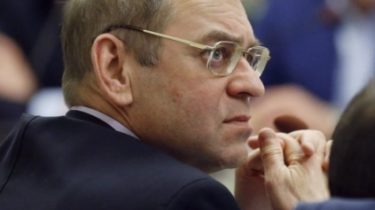 Pashinsky will meet for the first time on cross-examination with a man who was shot
© UNIAN
Also questioned as a witness, the driver of the van.
Today, 13 January, investigators will conduct a cross-examination of the people's Deputy Sergey Pashinsky, V. Himikos who was shot by the Deputy and a witness to the accident – the driver of the minibus Oleynik.
As the correspondent of TSN, the interview will hold in the hospital №9, which was transferred to Himikos. At the scene investigators, the witness, the victim is in private room. The interrogation was supposed to start at noon, but Pashinsky was half an hour late, entered the hospital through the back door. With the advent of the MP in the hospital were armed police. How long is questioning, nobody knows.
The victim said that before questioning is not worried and has nothing to Pashinsky any questions.
"Why should I be afraid? I'm not fired!", said Himikus journalists TSN.
Note that the driver of the van – a key witness in the case, but until today his position and version of events was not known. Also was not aware of his whereabouts either side of the victim, not the press.
Shortly after the arrival of the Deputy the man who had the Affair Was brought to the hospital with a stuffed face Pashinsky, clad in an orange jumpsuit. The man said that he was a simple inhabitant of Kiev who saw the miracle", whose twisted arms and legs, and so brought him to the E. R. to be examined by a doctor." On questioning, the man supposedly "not aware".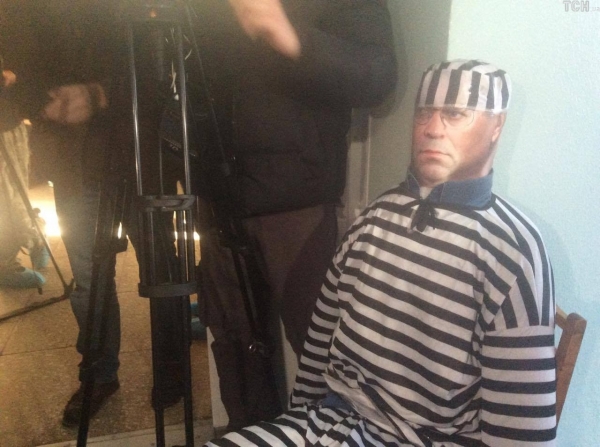 Photo Valentina Mudryk/TSN
We will remind, on December 31, Pashinsky with his wife in the dark time of the day almost crashed into a carthat broke down on the road. The two men at this point tried to pull the car from the roadway. Began a verbal altercation, which ended Pashinsky was threatened with a gun one of the men, who in response broke about the head of the Deputy a bottle of soft drink. Pashinsky shot the offender in the leg, but if he fired the gun in self-defense or first pulled out a gun for intimidation and threats – is still unknown. The testimony of the parties to the conflict regarding this vary.
Earlier Pashinsky questioned in the Prosecutor's office, which took over the investigation. The investigation will last until March.
The correspondent TSN Valentine Mudryk
Comments
comments