Matios quickly responded to the charges by the people's Deputy leadership of the national guard of separatism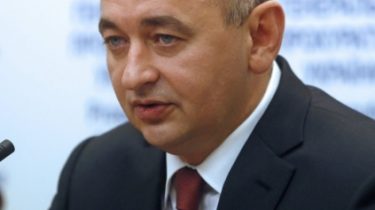 Matios quickly responded to the charges by the people's Deputy leadership of the national guard of separatism
© UNIAN
The chief military Prosecutor assured that the check will be "thorough, dispassionate, and according to the law".
The scandalous statement of the people's Deputy Andrey Biletsky on presence in leadership positions NSU separatists will definitely check it out.
Wrote about this on his page in Facebook the chief military Prosecutor Anatoly Matios.
"The commander of the national guard after the statement of policy is immediately sent to the GPU letter-request for validation of the arguments of the people's Deputy", – he said.
According to Matios, the military Prosecutor's office to check on them "carefully, impartially and according to law."
"The radical nature of the claims in the blog (and not fully effective instrument of parliamentary appeals) Deputy Biletsky was somewhat surprised. Posted (via the blog pack) emotional-unusual for military officer radicalism professed by the other (and not a civil case or "Azov") political force", – he added.
We will remind, on Saturday, January 14, the former leader of the "Azov", MP Andrew Biletsky in his blog on "Ukrainian truth" has accused the leadership of the National guard in the literal covering up of officers of the separatists, that is a threat to the defense of our country.
He also stated about the presence of corruption in the National guard and decided with his team to disclose the relevant facts. Biletsky, in particular, noted the "systematic destruction of the volunteer battalions, which directs the National guard."
After this the national guard of Ukraine appealed to the military Prosecutor's office and SBU with a request to verify the statement of the MP.
Comments
comments