In Kiev, the inspectors fined the organization for newboro snow and icicles on 400 thousand hryvnias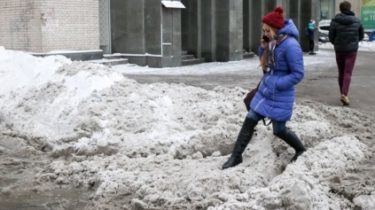 In Kiev, the inspectors fined the organization for newboro snow and icicles on 400 thousand hryvnias
© UNIAN
During the first half of January, the inspectors of the improvement made 4,5 thousand instructions with the requirement to clear the area.
In Kiev for neuborne accountable areas during the snowfall was composed of nearly five hundred reports for an administrative violation.
This was stated by the Director of the Department of urban development and the preservation of the natural environment of the Kyiv city state administration Andriy Fishchuk.
"During the first half of January, the inspectors of improvement, including at the district level, carried 4.5 thousand instructions on elimination of violations, that is, to clear the key approaches to the objects of the social sphere", – said Andrey Fischuk.
According to him, was composed of 478 Protocol against the largest violators of improvement.
"As shown, approximately 90% of the protocols reviewed by the Commission are met. If you have met all the protocols, the city budget can grow on 400 thousand hryvnias", – he stressed.
Note that the maximum penalty for negligent attitude to cleaning snow and icicles from balance of territories is 100 non-taxable minimum incomes of citizens.
We will remind, earlier avtodorovtsy revealed the secrets of cleaning of Kiev from the snow. Road workers are told which streets are sprinkled with pure salt, and which goes to the mixture with sand.
Comments
comments