The fate of the Europeans – in their hands: Merkel said Trump's criticism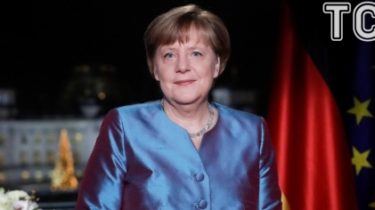 The fate of the Europeans – in their hands: Merkel said Trump's criticism
© Reuters
The fight against terrorism is a global challenge – convinced the German Chancellor.
German Chancellor Angela Merkel does not agree with the criticism elected President of the USA of Donald trump about its immigration policy, she opened the door to Europe is not known to whom.
About it reports UKRINFORM.
"The fight against terrorism is a global challenge. I would like once again to clearly separate it from the issue of refugees and the existence of refugees in connection with the civil war in Syria," – said Merkel.
The Chancellor is waiting for the entry of the trump for the post, after which the parties will work "on all levels", including the issue of the transatlantic partnership, and to watch, "which can reach agreements." The German Chancellor also stressed that "the fate of the Europeans in their own hands."
She promised to continue to work in order to ensure intensive and future-oriented cooperation of all 27 member States.
Read also: Merkel spoke out against the burqa and the stay of some migrants in Germany
Earlier, German Chancellor Angela Merkel has already started to prepare for talks with the newly elected President of the United States Donald trump, although the meeting will take place in four months at the end of may in Italy scheduled a summit of the countries "Big seven". The second meeting is to be held in July in Hamburg at the summit of "Big twenty" in which Germany holds the presidency this year.
Comments
comments