The militants went to storm Ukrainian military positions near Avdeevka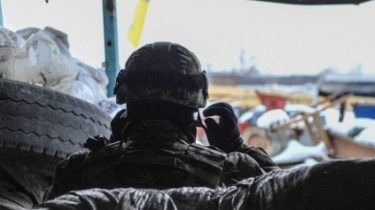 On Saturday, February 4, evening the fighters went to storm positions of the Ukrainian military in the area Avdeevka , Donetsk region, where active actions happen during the week. Terrorists are constantly shelling the city, there are victims. They also interfere with electricians to repair power lines, causing the lights in Avdeevka has been for a week.
"Despite the reached agreements on ceasefire to repair damaged power grids in the locality Avdeevka Russian occupation troops flagrantly violated mode "Silence". So, around 17:30 the invaders began to assault our positions in the area of Avdeyevka industrial zone with the use of the 152 mm guns and mortars of 120 mm calibre. Specified once again showed that the enemy intentionally breaks repair work to the deteriorating humanitarian problems in the city", – said the press center of staff ATO.
Earlier also it was reported that fighters fired at the electricians who carried out the repair work to restore electricity to the Town.
Comments
comments