EU Commissioner Hahn explained why there are no grounds to cancel sanctions against Russia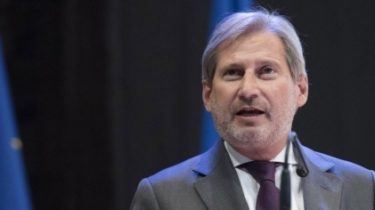 Grounds for cancellation of sanctions against Russia yet, said European Commissioner for European neighbourhood policy Johannes Hahn.
He declared it in interview Radio Freedom.
Khan recalled that the sanctions were imposed because of the violation by Moscow of international law, "and the situation has not changed."
See also:
Senator Graham has announced a new bill on sanctions against Russia
The Commissioner added that the future of anti-Russian sanctions related to the implementation of the Minsk agreements, but this is no.
"I don't see any grounds for lifting sanctions," – said Khan.
Earlier it was reported that the European Union in March, plans to extend the freezing of assets and travel ban on key allies of Russian President Vladimir Putin, who is accused of destabilization in Ukraine.
Comments
comments