In China the Smiths staged a unique show of fireworks of molten iron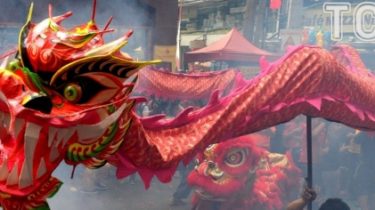 In China, on the North of the country blacksmiths staged new year's fireworks of molten iron. This is stated in the story TSN.Ranok.
Dressed in protective casings of sheep skin, the wizards team took the hot iron buckets and throwing it at a brick wall. From blow molten metal is disintegrated into thousands of sparks, hitting the audience with a vivid spectacle.
Note, this tradition appeared more than 500 years ago to the celebration of Chinese New year. Since then, a rain of red-hot 1000 degrees metal has become an indispensable attribute of the holiday.
We will remind, on Saturday, January 28, according to the Chinese calendar it's a new year – the year of the Rooster, which is the most important national holiday of China.

Dnia
Comments
comments