In Kiev at the yacht club fire: damaged three yachts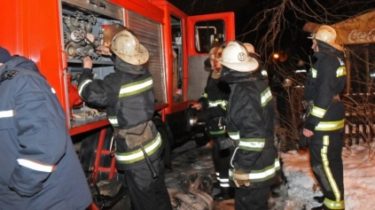 In Kiev, the fire damaged three boats.
This was reported in the press service of the State service of Ukraine for emergency situations. It is noted that the rescuers today, February 3, 03.07 received information that on the street Kamyshinsky fire.
At the call place, rescuers established that in the Parking lot of the yacht club burning 3 yachts.
"At 04.07 rescuers liquidated a fire. As a result of fire damaged equipment, engines and mechanisms of the yacht", – noted in gschs.
The dead and injured there.
At the moment the cause of the fire.
We will remind, in one of the city's schools, a fire broke out the fire started on the ground floor, in the former workshop.
Teachers saw through closed doors, the smoke and immediately called the fire Department. At that time the school has ended, and the building remained teachers and students after school programs. Children had to withdraw to the street before the smoke engulfed the school.
Comments
comments