In "PrivatBank" has told, how many billions of hryvnia Ukrainians in panic removed from the accounts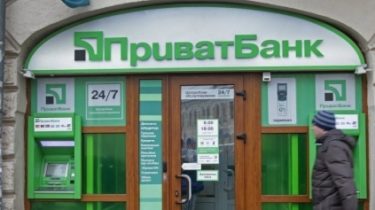 The work of the state "PrivatBank", which nationalized more than a month ago, it is now stable. However, in the first week after the nationalization of Ukrainians in panic was actively removed from the accounts money.
"Lost 30 billion of liabilities," – said today, 2 February, at a press conference the Chairman of the Board of "PrivatBank" Oleksandr Shlapak.
He said that he had lost 5.2 billion in the hryvnia. But now the situation has stabilized and this disadvantage was almost there, that is, the money again went to the Bank. At the same time, the dollar has lost 95 million dollars.
Shlapak also evaluated the loss of "PrivatBank" after the formation of reserves of 135 billion.
"To date, the Bank has 109 billion hryvnia liquid assets," – said Shlapak and assured that these funds will be enough to cover 63% of the obligations of "PrivatBank".
The largest Ukrainian and at the same time, the state Bank – "PrivatBank" serves over 22 million accounts. Here is 40% of all in the state of deposits of individuals and legal entities, 60% of all Bank payments pass through "Private". The financial institution also caters to 70% of credit cards in Ukraine.
Earlier, the head of the NBU Valery Gontareva assured that "Privat" is the purest and most capitalized Bank in Ukraine.
Comments
comments