The company Poroshenko and Kononenko bought gas from Minister Yanukovych – media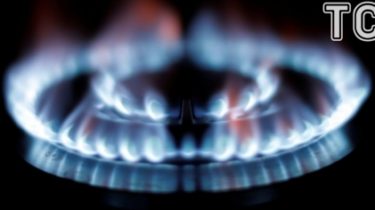 Firm of the Minister of environment in the government of times of Victor Yanukovych Mykola Zlochevsky sold gas companies President Petro Poroshenko and his entourage.
This was reported in the investigation of the program "Schemes".
According to journalists, Zlochevsky remains the sole beneficial owner of Burisma Group. Pari, OOO is one of the four gas companies Burisma Group, for all of 2016, sold the gas to 270 million. Part of their companies with Burisma Group for resale.
"The remains of the produced gas was delivered directly present to VIP customers – firms of the President of Petro Poroshenko, people's Deputy Igor Kononenko and Deputy Secretary of Council of national security and defense of Oleg Gladkovsky," – said in the investigation.
In particular, "Piskivske glassware factory" in 2016, paid for the gas firm Zlochevsky almost 100 million. The factory owners are the Fund "Prime essets Kepital" Poroshenko and "Vic" Kononenko. "International tennis Academy", which was founded by the Fund Igor Kononenko, last year, also ensured gas "from Zlochevsky".
Last year, the firm the former Minister had received from the sports establishment more than one million hryvnias for gas. Gas for the sum more than 2,5 million hryvnias from "the Bet" last year I bought a "Sports complex "Monitor", better known as an elite fitness club "5th element". It was founded by the funds of three business partners – Poroshenko and Kononenko, Deputy Secretary of Council of national security and defense of Oleg Gladkovsky.
"Thus, three companies of the President of Ukraine and its business partners only for the year 2016 the total paid the firm Mykola Zlochevsky more than 100 million hryvnia," – say the journalists.
Meanwhile, Poroshenko and Kononenko Gladkovsky disown involvement in listed companies.
See also:
TI calls on Ukraine to bring to justice the officers of head office and reopen the case Zlochevsky
Recall, August 2, 2016, the court of Appeal of Kyiv withdrew the arrest from the accounts of the company Pari gas holding Burisma former Minister of ecology and natural resources Mykola Zlochevsky.
13 Sep 2016 Pecherskyi district court of Kyiv ordered the Prosecutor General's office to adopt a decision on termination of investigation Zlochevsky.
Note that the 27 Nov 2014 the GPU has opened a criminal case against Zlochevsky. His property, namely, two cottages, two plots of land, premises with an area of 922 sq m and the car Rolls-Royse Phantom, were arrested.
Comments
comments