BP called on the parliaments of other States and international organizations to stop the aggression of the Russian Federation in Avdeevka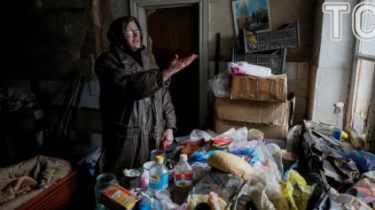 The Verkhovna Rada appealed to parliaments of foreign States and international organizations regarding the condemnation of the escalation of armed aggression of Russia against Ukraine, Avdeyevka.
Voted 258 deputies, reports Еспресо.TV.
The adoption of this treatment stems from the inadmissibility of the assumption of the humanitarian catastrophe that is emerging in the city of Avdeevka of Donetsk region and the need to condemn the use of assaults, use of weapons and other illegal substances in public places or residence of the civilian population by the armed forces of Russia.
Rada called on the parliaments of foreign States, international organizations to condemn Russia for violating the ceasefire provided by the Minsk agreements, the deliberate destruction of the armed forces of the Russian Federation of Avdeevka of Donetsk region, brutal attacks on objects indispensable to the survival of the civilian population.
The MPs also instructed the GPU to send to the international criminal court materials and documents which indicate violations of international humanitarian law.
See also:
Russian investigators have accused the Ukrainian military in the shelling of the Town
Recall that the militants from 29 January actively shelled Ukrainian positions near Avdeevkaand residential neighborhoods, and does not agree to the establishment of a truce.
On January 30 terrorists destroyed the last supply line that fed electricity to Avdiivka coke plant. The plant provided the city with heat, water and electricity. In this regard, the city had declared a state of emergency. The SSES was urgently transferred to the plant ancillary equipment: power generators, heat gun, large tents, stoves, kitchens, water and food.
On 1 February began a voluntary evacuation of people.
The UN Security Council after a discussion of aggravation of the situation in the East of Ukraine, including – and in Avdiivka, adopted a press statementproposed by the Ukrainian party. The security Council expressed its full support for the sovereignty and territorial integrity of Ukraine and stressed the need for strict observance of resolution 2202 (2015), which adopted a "Package of measures to implement the Minsk agreements". The members of the security Council called for an immediate resumption of the ceasefire.
Comments
comments