Frauds for the year was stolen from the Bank accounts of Ukrainians almost 340 million hryvnia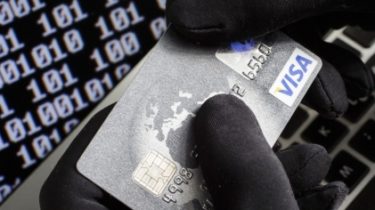 In 2016 the fraud in various ways, stole from Bank accounts of Ukrainians 339 million 130 thousand UAH. That's four times more than it was in 2015 – 84,36 million.
Such data are cited by the Ukrainian interbank Association of members of payment systems EMA.
A victim of a Scam every hundredth card, which on average took illegally 1403 UAH due to vishing (telephone extortion of confidential information and account details, transfer funds to the account of the thief). Online scammers were not so smart – the average amount stolen was 345 UAH. The amount of burglaries and a half times more than it was a year earlier. From telephone fraud suffered by 0.59 percent to cardholders, from Internet fraud to 0.63%.
Analysts state that the record – four and a half times increase in the number of phishing sites lure sensitive information about credit card numbers, passwords, PIN codes, and the like. Before these sites was 38, and now their number had grown to 174.
At the same time reduced the number of other types of fraud related to the theft of money from Bank cards at ATMs. In particular, reduced the number of cases of data breach (skimming and isdropping), the seizure of cash (cash trapping).
Recall from 1 August 2016 Visa payment system in Ukraine has introduced the principle of zero liability for cardholdersif from the accounts of the crooks stole the money and it will be proven after investigation. Banks then compensate for the stolen amount.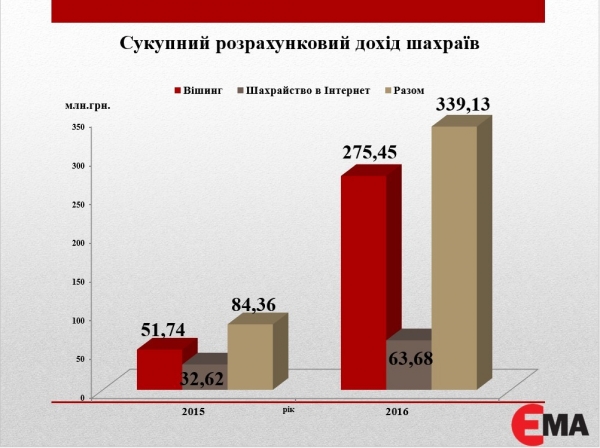 Ukrainian interbank Association of members of payment systems EMA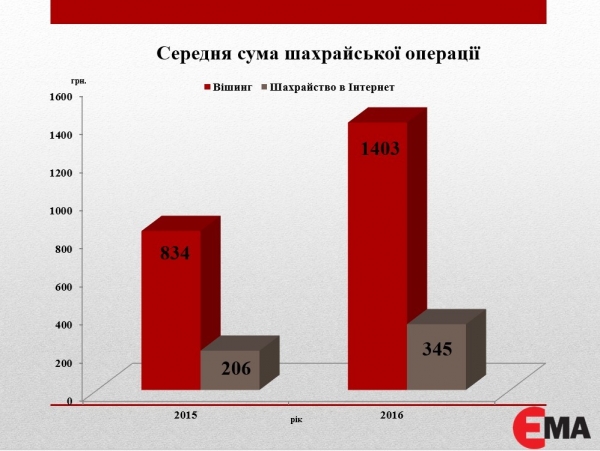 Ukrainian interbank Association of members of payment systems EMA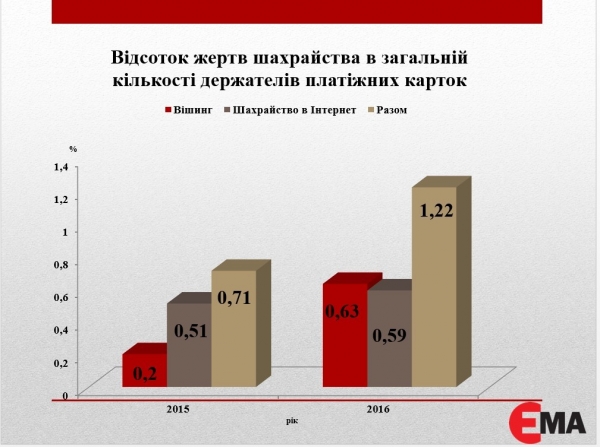 Ukrainian interbank Association of members of payment systems EMA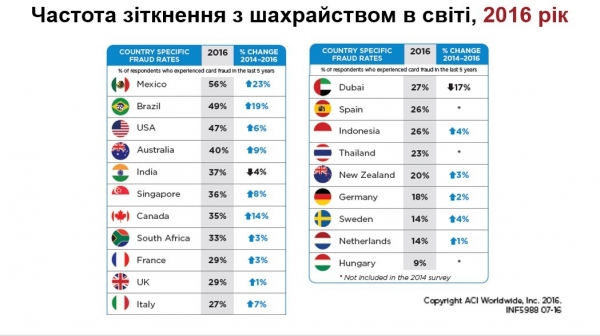 Ukrainian interbank Association of members of payment systems EMA
Comments
comments