Ukraine and Azerbaijan mutually block the importation of goods from the Donbass and Nagorno-Karabakh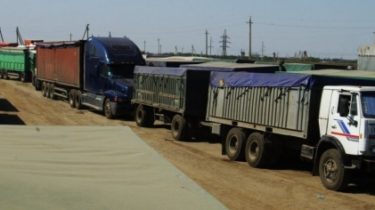 Ukraine restricted the import of goods from Nagorno-Karabakh and Azerbaijan from the Donbass. To do agreed, Kiev and Baku, because neither Nagorno Karabakh nor the part of Donbas not controlled by the official authorities.
The freezing of the goods, said the Ambassador of Ukraine to Azerbaijan Alexander Mishchenko, Interfax reports.
"During the visit of President Petro Poroshenko in Baku, the two presidents gave instructions to the heads of customs agencies of Ukraine and Azerbaijan to meet and to discuss the admission of goods coming from the occupied territories of the two countries. The heads of the customs agencies met and developed a mechanism whereby goods from these territories can be supplied if licensed by the Central government – Kiev and Baku, " – said Mishchenko.
During the admission of goods will look at the accompanying documents and labels.
"For example, the label on the champagne. If it says Ukraine, Artemovsk plant (Donbass), then everything is fine. And if some sort of "new Russia" or something like that, then of course Azerbaijan not to accept them. A similar approach is applied to goods imported from Nagorno-Karabakh. Rules and circulars began to act immediately, as the presidents have instructed. There is no need to sign any intergovernmental agreements. The document was signed by the heads of customs authorities", – said the Ambassador.
We will remind, last summer the President of Ukraine Petro Poroshenko and Azerbaijan's Ilham Aliyev agreed to revive the project "Odessa – Brody" oil supplies to Europe.
Comments
comments