The government has expanded the list of students who will pay social grants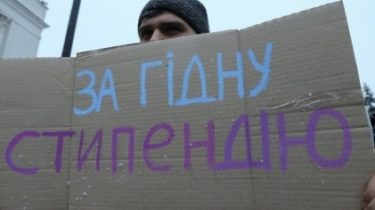 The government amended the list of persons who are entitled to social scholarship. It includes the following categories: disabled children and invalids of I-III groups; students from low-income families that receive social assistance and persons from among children-orphans and needy families who are assigned to social scholarships of the Verkhovna Rada.
Also 20% increase in scholarships for those students who are enrolled or reside in the settlement which has the status of a mountain locality.
Recall, from 1 January 2017 in Ukraine introduced new rules for payment of academic (for academic achievement) and social grants. Significantly reduced the number of recipients of scholarships, but the scholarship amount has grown. So, if students receive a minimum of 840 UAH, New year – 1.1 million UAH. And increased scholarship amounts to 1.6 thousand UAH, that is as a living wage.
But now help from the state will receive a maximum of 40% of the students (according to the rating system), not two thirds, as before. In addition, the Finance Ministry insists that until 2019 to gradually reduce the number of beneficiaries to 15%.
Comments
comments