In the Parliament fought Leshchenko and Melnychuk (video)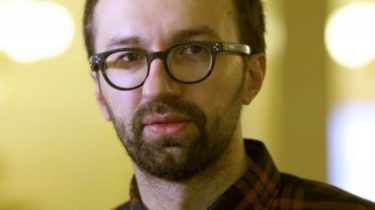 Today, February 9, in the Parliament there was a fight between deputies from the faction of the BPP Ivan Melnichuk, and Sergey Leshchenko.
Melnychuk went to Leshchenko and there was a fight, the reason is not clear, writes UNIAN. The Leshchenko was torn his jacket. The corresponding photo published in Facebook by the Deputy "Batkivshchyna" Oleksiy Ryabchin.
See also:
Fighting in the Parliament and accusations of raiding. The scandals of MP Pashinsky
We will remind, last session of the Parliament in 2016 closed under fight between the people's Deputy from "Blok Petro Poroshenko" Pavel Keskar and independent Mikhail Golovko.
Golovko spoke from the podium about the situation in the company "Ukrgazvydobuvannya", at this time Keskar started from his workplace something to shout. Golovko asked not to interrupt. After the speech Golovko came to Keskar, to Express outrage at the reaction to the speech. Keskar said that Golovko "lying." Last one left, and finally said a few words to the address of the Keskar. Then Keskar moved on the opponent, and between them the fight has begun.
Comments
comments