In the United States court of appeals upheld the "freeze" anti-immigrant decree trump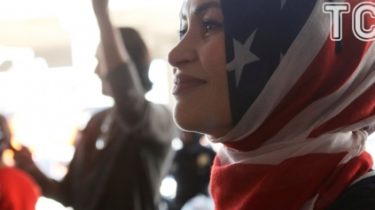 The court of appeal in the United States supported the suspension of the decree of the President of Donald trump, which introduces a ban on the entry of citizens of seven countries with a predominantly Muslim population.
Reported by the BBC.
The court of appeals for the ninth circuit in San Francisco refused to block a Federal judge in Seattle, who previously decided to suspend the presidential decree.
Donald trump reacted sharply to the decision of the court of appeal.
"See you in court. At stake is the security of our country", – he wrote in Twitter.
SEE YOU IN COURT, THE SECURITY OF OUR NATION IS AT STAKE!
— Donald J. Trump (@realDonaldTrump) February 9, 2017
See also:
Shameful arguments and politicized courts: trump criticized the decision of the court on the migration decree
Earlier, the U.S. justice Department challenged the decision of the Federal judge in Seattle, who ordered to suspend antiimmigration decree trump.
27 January US President Donald trump with his decree banned arrival in the States citizens from seven, mostly populated by Muslim countries for 90 days. This decision led to a wave of protests at airports across the country.
A number of American courts rendered decisions on the suspension of the controversial decree. Everything, trump dismissed the acting Prosecutor, who criticized the anti-immigration Ordinance.
Comments
comments