A quarter of a million: for suspected of bribery Deputy head of Uzhgorod made bail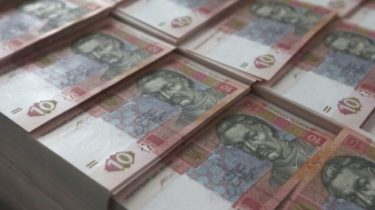 For suspected of bribery of the Deputy of Uzhgorod mayor Stephen DAC made a Deposit in the amount of 240 thousand UAH.
It is reported mukachevo.net.
The DAC has made a Deposit almost a hour after the court issued a decision on the measure.
The prosecutors said that the Deposit was paid and the two other defendants in the case, which three days earlier, the court increased the bail amount.
See also:
Accused of bribery of the Deputy mayor of Uzhgorod was removed from office
Recall, January 30 hearing on the case of the accused in bribery of the Deputy of Uzhgorod mayor Stephen DAC was cancelled from this absence of prosecution.
As it became known, the court in the case of the DAC was moved to January 31.
In turn, the Deputy Prosecutor of the Transcarpathian region Andrey Mongkut explained that the Prosecutor could not attend the hearing because of employment.
January 25, Prosecutor General Yury Lutsenko said first Deputy mayor of Uzhgorod Istvan DAC is suspected of extortion of 40 thousand hryvnias from the businessman for resolution of land privatization. Militiamen detained with money facilitator. According to the head of the GPU, the official who had just been in Kiev, went on a journey when I found out about the arrest.
Later, the media reported that the DAC had a Hungarian passport and was able to escape from the Ukraine. However, as it turned out, the Deputy mayor of Uzhgorod was on a working trip to Zhytomyr. After returning to Uzhgorod DAC came with explanations to the Prosecutor, assuring that the phone was off because it fell and broke.
Comments
comments