"Motor Sich" can produce the engine for the Russian-Chinese helicopter – merchant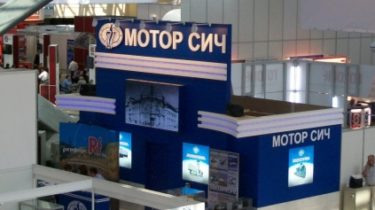 Ukrainian company "Motor Sich" can take part in Russian-Chinese project of a heavy helicopter AHL and to provide for the new machine turboshaft engines AI-136Т.
This writes the Russian newspaper Kommersant.
See also:
"Ukroboronprom" has bought 20 Russian engines for APC at an inflated price – media
"Mediator for the conflicting parties and the project coordinator will perform in Beijing. If fails and this indirect form of cooperation, Russia and China will have to deal with the engine independently of advice on this subject already going on," the message reads.
The Russian government has approved an intergovernmental agreement with China on the development of heavy helicopter. Talks about the development of the helicopter is close to completion, according to their results, the parties sign the contract, said the publication of the holding company "Helicopters of Russia".
Take-off weight of the helicopter will be 38 tons, it will lift 10-15 tons of cargo and reach speeds of up to 300 km/h flight Range is 630 km and the service ceiling is 5.7 km.
The helicopter will be developed only for the Chinese market, because Russia has a General family car Mi-17, which cover the necessary requirements, and for extremely heavy loads used modernized Mi-26.
Design and production of AHL for a long time complicated the selection of the engine. In may 2015 the former head of "Russian Helicopters" Alexander Mikheev said that the machine can be used Ukrainian engine D-136 (similar to the engine of the Mi-26).
The Ukrainian "Motor Sich" denied the participation in the project, but the company publication explained that she works directly with China's Avicopter and has already signed contracts to supply a new turboshaft engine AI-136Т.
In "Helicopters of Russia" support the rules of the game, stressing that "the decision on the engine for the customer, that is the Chinese side".
At the same time in the United engine Corporation (part of rostec) is ready to consider possibility of participation of Chinese companies in the design and manufacture of the Russian engine on the basis of the project PD-12V "in the case of interest of the partners". Consultations on this subject already going.
Recall that in 2014 a lot of publicity in the media has received the continuation of deliveries to Russia aircraft engines Zaporozhye enterprise "Motor Sich", despite the ban of exports to Russia of dual-use products.
Comments
comments