Trump is convinced that will win the court about the anti-immigration Ordinance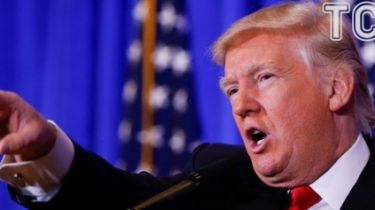 The President of the United States Donald trump believes that his administration will win the court case against anti-immigration Ordinance in the higher courts and lifting the ban on its use.
About it writes UKRINFORM.
He added that the trial will continue next week and he has no doubts in the victory of their team.
Trump also called the decree, one of the events, which provides greater security of the United States and is one of the highest priorities of his leadership.
See also:
New U.S. attorney General appealed for an end to immigration "lawlessness"
Earlier, the U.S. justice Department challenged the decision of the Federal judge in Seattle, who ordered to suspend antiimmigration decree trump.
27 January US President Donald trump with his decree banned arrival in the States citizens from seven, mostly populated by Muslim countries for 90 days. This decision led to a wave of protests at airports across the country.
A number of American courts ruled on the suspension of the controversial decree. Everything, trump dismissed the acting Prosecutor, who criticized the anti-immigration Ordinance.
Comments
comments