Relatives voiced their version of the fall of a mother and son from 7-th floor of a skyscraper in Kiev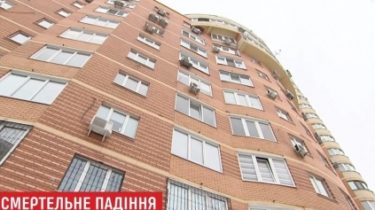 The tragedy at the Metropolitan Osokorki commented on native women, who, according to witnesses, was thrown from the window of the apartment of cats, a young son, and then jumped out herself. Witnesses they don't believe, says the story TSN.19:30.
According to relatives, the tragedy occurred because the kid went to the window from which the cats fell, and the woman rushed to him, but both lost balance. Relatives also confirmed that the deceased worked as an assistant judge in the Supreme court of Ukraine. There the identity of the alleged suicide confirmed. Judge of the Supreme court Anatoly Yemets called her his best worker. Explained that she worked with him for over six months, and the court generally works since 2008. "Approached carefully to work, no observations were made. The nature calm, balanced," – said the judge.
Comments
comments