Environment trump had contact with the intelligence of the Russian Federation before the elections – NYT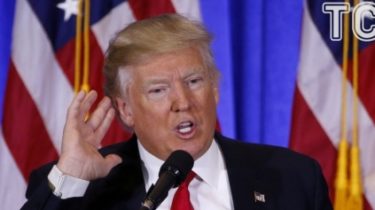 Phone records sldkfj that members of the presidential campaign, Donald trump was in contact with senior officials of the Russian intelligence a year before the US elections in November 2016.
It is reported by The New York Times.
Law enforcement and U.S. intelligence services learned about these relationships at about the same time, however, when they proved Russia's attempts to intervene in the presidential election, the hacked emails of the headquarters of the Democratic party.
According to sources, Russian intelligence contacted other persons from the environment of the trump. On the Russian side, such contacts have involved members of the government, and not just intelligence.
Sources said that one of the persons who appears in these telephone conversations – member of the election headquarters of Donald trump by Paul Manafort. Manafort this information has been called "absurd" and said that he never spoken with representatives of the Russian intelligence, and never had anything to do with the Russian government or Putin administration.
Other names, as well as any information about calls sources not reported.
See also:
Adviser to trump Manafort organized in the United States covert operation on lobbying in the US, PR – media
We will remind, earlier edition of the New York Times reported that former adviser to Viktor Yanukovych by Paul Manafort could get 12.7 million dollars over 2007-2012 with hidden cash "Party of regions". At the same time Manafort denied receiving any money.
Comments
comments