In the Donbas, the Russian military began to actively recruit local people – exploration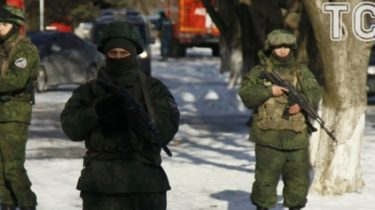 In Lugansk, Alchevsk and Kadyivka the Russian military actively recruit local people.
It is reported by the Main Department of intelligence of the Ministry of defense of Ukraine Facebook.
"Command 2 AK (Lugansk), armed forces intensified promotional activities recruiting of the local population in different military specialties in the cities of Luhansk, Alchevsk and kadyivka with the purpose of the provision of the personnel of subordinate formations and units", – reported intelligence.
See also:
From Russia to the Donbass went with T-72 tanks, announced the date of the "big push" – intelligence
We will remind, in "L/DNR," Russian military massively leave "service". In the occupied Lugansk and Donetsk has increased the number of cases of desertion and unauthorized abandonment of military duty stations.
It is noted that this phenomenon can be seen in the formations and units of 1 (Donetsk) and 2 (Lugansk) AK armed forces.
The command of the Russian occupying troops in the Donbas the militants requires confirmation of stay on the places of service. It is noted that the cause of such actions are systematic cases of absence without leave the advanced positions of the militants.
Comments
comments