A prisoner exchange stalled the fighters from the list who do not want to go back to "LDNR" – TSN sources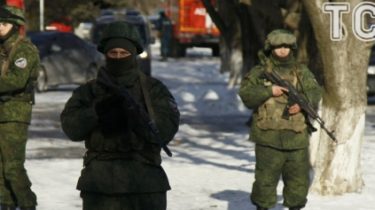 Became known why in Minsk for a long time are unable to agree on the procedure of exchange of prisoners. As reported by TSN sources among the participants of the negotiation process, some of the detained by the Ukrainian side have no desire to go back to the terrorist "DNR" and "LNR".
TSN has not reported how many people of the 228 present in the list presented by the militants who refuse the exchange, but noted that such people "are not one and not two, and very, very much."
Negotiators from the militants, meanwhile, does not believe that their former colleagues refuse to go back. Also refuse from the video "refuseniks", as they could be supposedly "written under torture."
So now the negotiations boil down to finding the mechanism by which it will be able to prove the side of the insurgents, that not all persons from their lists tend to return. The Ukrainian side is considering the possibility of attracting international organizations to the process of verification of the fact that the detainees do not want to go back. These circumstances considerably retard the release of prisoners of Ukrainians.
"We understand that this is a trap for us because this mechanism of verification may be delayed for a year", – said the source.
We will remind, on the eve of the Minsk negotiations of the tripartite liaison group, where we agreed on the withdrawal of weapons, however, the exchange of prisoners could not be agreed. Note that the formula of exchange of the Ukrainian party announced in late 2016, the negotiators are willing to exchange 228 48 fighters on the Ukrainian prisoners.
Comments
comments