It is too early to speak about lifting sanctions against Russia – state Department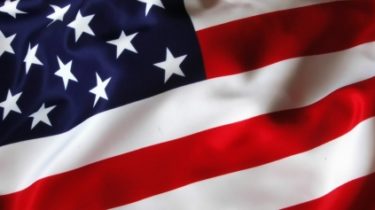 To speak about lifting sanctions against Russia while early, the United States intends to achieve a unified position on this issue with the European Union.
This was stated by the representative of US state Department, – RIA Novosti reported.
"The President [Donald trump – ed] said that it was still too early to talk of lifting sanctions [against Russia], so we seek solidarity with Europe on a series of measures, which we have agreed," — said the diplomat.
The state Department spokesperson also confirmed that the Minister of foreign Affairs of Russia Sergey Lavrov and new US Secretary of state Rex Tillerson will hold full-fledged negotiations in Bonn during a meeting of foreign Ministers of countries participating in the G20, reports TASS.
During the meeting, according to the diplomat, will discuss "the entire global agenda."
See also:
In the U.S. Congress introduced a bill which will prohibit Trump to lift sanctions against Russia
We will remind that earlier the United States expanded sanctions against Russia over the situation in Ukraine.
In the sanctions list included seven individuals: Mikhail Dedov, Michael KLISHIN, Kirill Kovalchuk, Dmitry Lebedev, Dmitry Mansurov, Oleg Minaev and Yevgeny Prigozhin.
It should be noted that 19 December 2016, sanctions against Russia and the extended EU. So, the European Council formally extended sectoral sanctions against Russia until 31 July 2017.
Note that sectoral sanctions against Russia from the EU was introduced in July 2014 and extended in September 2014. These measures are in three main areas.
Comments
comments