"Energy, national security Council," Poroshenko has called the blockade an obstacle to the territorial integrity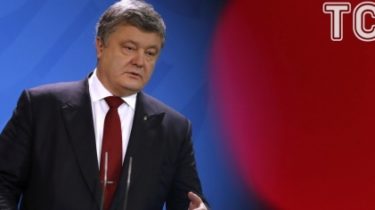 At the meeting of the Council, which was convened due to the blockade of trains from the occupied Donbass, Ukraine's President Petro Poroshenko condemned the actions block.
"They block not ORDO, and they create problems. They block the Ukraine, to block our struggle for the restoration of territorial integrity. My firm position that only political and diplomatic means we need to return to the territory of Ukraine. Is the wrong politicians that we have to cut off this territory and de facto to give. Not you, these lands were collected, and not for you to cut them off," – said Poroshenko.
Earlier, the President said that because of the blockade on Donbass Ukraine may lose up to $ 2 billion, the national currency is shaken, and many people will be on the side of the terrorist "republics".
Comments
comments