The Polish foreign Ministry saw the threat of migration by Ukrainian workers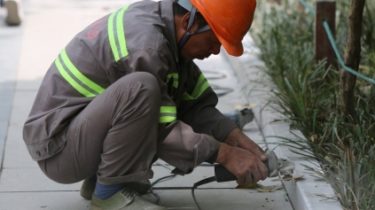 The Polish foreign Ministry see the threat of migration by Ukrainians.
This was during the Munich security conference said the Minister Witold Waszczykowski.
According to the Minister, despite the fact that Poland does not participate in the distribution of refugees from the East, immigrants from Ukraine make up, transfers "European truth".
"I can't accept the fact that Poland does not agree to accept migrants. During the year we issued 1267 thousand visas (for citizens of Ukraine – Ed.). Of this amount, 650 thousand were work permits. Most of them came to us and decided to stay. So I can't agree that we have a different approach. We have just a different geographical location and different migration pattern," said Waszczykowski.
See also:
Ukraine and Poland agreed about cooperation in the field of missile technology
By the way, the Minister has not indicated what the status of Ukrainians remain on the territory of Poland.
According to official Polish data, recorded isolated cases of granting Ukrainians for refugee status.
Recall that in the framework of participation in the Munich conference was a meeting between the President of Ukraine Petro Poroshenko and President of Poland Andrzej Duda. The leaders stressed the importance of maintaining sanctions against Russia to the fulfillment of Minsk and the restoration of the territorial integrity of Ukraine. In addition, Poroshenko and Duda discussed the issues of reconciliation, condemned the vandalism in Huta penyatskoy and Bykivnia.
Comments
comments