De-energized Avdiyivka: in perepodklyuchenie the hospital and driven generators of the region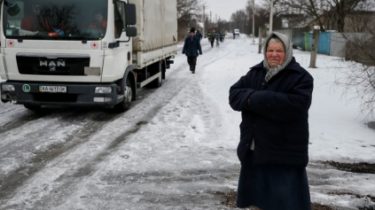 Night of gschs Perepelkina Avdiivka Central city hospital with a more powerful generator (40 kW). Now she is functioning normally.
This was reported in Facebook the head of the Donetsk ACV Pavel Zhebrivsky.
See also:
Near the Town, the militants attacked a Ukrainian military attack was repulsed
"In the morning at the plant of Kramatorsk delivered an even more powerful generator set (110 kW). Ready to transport in the city is still 12 powerful genrating plants," he said.
According to the head of the ACV, at 7:00 the pressure in the heating systems of the city was normal, in rooms maintained at a temperature of about 20 degrees Celsius. The air temperature in the street – about 1 degree below zero.
"Yet the need to deploy a tent camp in the city. But in standby mode is 10 tents, including 2 modules" nupcias it.
Also zhebrivskyi added that at 11:00 a team of electricians and engineers were ready to begin restoring power lines, but the Russian side in SCCC is not offered written guarantees of a ceasefire.
"The coordinating center is also working to restore communications in the plant. Both mobile and stationary. Addressed to the operators Kyivstar and MTS to soon restored signal in the city," he said.
We will remind, on February 18 in the town disappeared electricity.
Comments
comments