In the plant showed evidence of being hit by tank shells militants in residential high-rise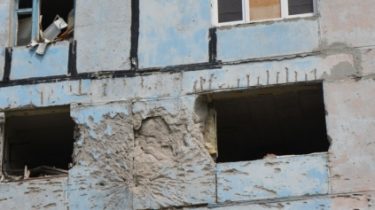 High-rise buildings of the Town stand the attacks from tanks. On the eve of a miracle there were no fatalities, but two teenagers were injured, according to a story TSN.19:30.
In the top floor window of the tallest in the city 14-storey building projectile flew from the side of Yasinovataya. "It is no longer possible to say that this is not a tank, is a tank! You can take a ruller and measure — here 125 mm," – said a military press officer Leonid Matiukhin. From similar hits in several houses destroyed apartment, one wall rolled two boys 14 and 20 years. To clear the debris and rescue survivors things local help utility workers and employees of gschs.
Comments
comments