Fame and fortune: why more Ukrainians to create their own video blogs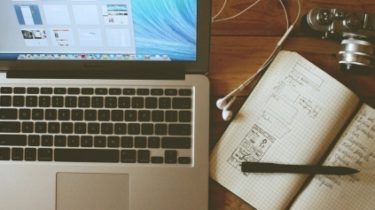 Today, many who lead their video blogs. People want to be famous, have millions of fans and be rich, because we know that successful "utuber" earn thousands of dollars monthly. How to make a video blog successful said in the story "Snidanku 1+1".
Ten years from Kiev Lisa Ostapenko is studying in the fourth grade. Since childhood, she shoots a variety of videos on the phone. To these works I saw as many people as possible, Lisa has created its own Youtube channel.
The subjects of her blog is a short funny story of a girl's life.
But the commercials Lisa not score over 50 hits and regular viewers only 13. It's too small to be called a successful blogger. Her dream is to have at least a hundred thousand views yet unattainable.
See also:
Burn calories and prevent wrinkles. Scientists have learned than useful, kisses
"I don't really know how to promote your channel, but I know that it is necessary to remove theme, funny, funny videos," says the girl.
Lisa has idols in particular, Venum Alena and Ruslan Kuznetsov. Their videos popular videos of many popular celebrities and receive not less than a million views.
Alena started as a handyman: tips for Macau, style, DIY games.
The girl believes that the popularity of her blog has influenced the format and appearance.
Her groupies are girls from all over Ukraine, and Ukrainian artists star happy star in its commercials.
Every blogger wants to receive the highest award from Youtube – diamond button. For this you need 10 million subscribers. Alena already has a silver button and here she is a Golden. But all these efforts not only for the glory. The popular "utuber" earn big money.
So, according to the magazine Forbes, in 2016 the richest new world was Felix Arvid Kjellberg, aka PewDiePie. During the year he earned more than $ 15 million.
Among Ukrainian bloggers in the first place Youtube channel of a little girl Katya from Odessa. Every month he brings her family about 50 thousand dollars of profit.
Comments
comments